Regional Territories 4
This section contains monthly articles on over two dozen territories. To relive those wonderful days of old, click here.
Wrestlers 4
Enter this section for bios/profiles of various wrestlers from the regional days. To find more out about your favorite pro wrestler, click here.
Stories 4
This section contains stories from the pros themselves told exclusively to Kayfabe Memories. Want to know more as told from the wrestlers themselves? Click here.
KM Polls and Results4
Click here to find the latest polls and their results.
Old School Book Reviews4
Click here to find various book reviews from old school wrestlers.
KM Links 4
For tons of links to old school related sites, click
here
.
KM Micro Wrestlers4
What are Micro Wrestlers? Click here
to find out.
KM Interviews... 4
Click here to read exclusive interviews with stars from the regional territories.
KM & Wrassle.net Present Can-Am Radio4
In conjunction with Wrassle.net KM presents Can-Am Radio, featuring streaming audio interviews with some of your favorite old-school wrestlers. Click here to listen!
www.kayfabememories.com is © 2003 AtomDesigns. All promotional art, characters, logos and other depictions are © their respective owners. All Rights Reserved.
All contents save Wrestler Stories are © Kayfabe Memories.
Website designed and maintained by AtomDesigns © 2003 . If you experience any problems with this site or have any questions, please contact the Webmaster.
- Mike Norris
I'm back after a short hiatus. I want to mention the Gulf Coast Wrestlers Reunion and thank Cowboy Bob Kelly and the rest of the board members for a great reunion. This event has become the highlight of my year and I am already looking forward to next March.
Last time I mentioned that this month I would look at the aftermath of Gulf Coast Championship Wrestling and what became of many of those who worked there but I have decided to put that off for a while. Last month we looked at the end of the promotion, so this month I would like to start a journey toward the beginning of what would become Gulf Coast Championship Wrestling. I will start this month with the year 1954. Although Lee Fields would not become the promoter of the territory until January of 1960, 1954 is the year he hit his stride as one of the main stars in the area. In 1954 the promoter was a man named Lou Pericola. I don't know anything about him or what his connections were in the wrestling business. Around June of 1954, Pericola is no longer listed as the promoter. It is not mentioned, but I believe this is when Buddy Fuller took over the reigns. Fuller is active in the area as a wrestler and it is pretty obvious that he is calling the shots. Fuller would not be named publicly as the promoter for another two years. Others would be used as "figurehead" promoters because the Alabama Boxing and Wrestling Commission would not allow an active competitor to also serve as a promoter.
It is also important to mention that this promotion had no name at this point. It would not become Gulf Coast Championship Wrestling until Lee Fields takes over. Also the area did not have it's own titles to recognize. There were titles defended regularly in the area, such as the Southern Heavyweight, Southern Jr. Heavyweight, Southern and World Tag Team titles. These titles were titles established and recognized in other territories such as Georgia and Tennessee, but they were regularly defended in this area as well.
So with that little bit of background setting the stage, let's look at the year 1954.
MARCH:
The main star in the area at the beginning of the year was Lester Welch. The popular Oklahoma Cowboy was embroiled in a series of battles with the main bad man in the area, King Karl Kowalski. Kowalski was a big, bald and bearded. Kowalski had defeated Les' older brother Jack Welch and had administered quite a beating on him. Les was out to avenge his brother's defeat. The first match between them saw Welch defeat the big Pole two out of three falls. Les won the first and third falls to take the match. Kowalski was lying unconscious in the ring at the end. When he was revived, he demanded a return battle. Again Welch won the first fall with a flying dropkick, but Kowalski evened up the score after hitting Lester with a knee lift. The third fall turned into a wild brawl with fists flying and Welch ended up bleeding above his eye. The loss of blood weakened the cowboy and he was easily pinned by Kowalski to lose the match.
Southern Jr. Heavyweight Champion Rowdy Red Roberts (Bob Roberts) made and appearance in the area and successfully defended his title against popular Don Wayne (Donald Wayne Hatfield). Wayne had earned his title shot by defeating Eddie (Pat) Malone. Malone had previously been known throughout the South as the masked Green Shadow. Wayne didn't fare as well against the champion, however, and lost in two straight falls.
Others appearing in the area in March were Chief Lone Eagle (Raymond Nieto), Chick Garibaldi (Charles Curcuru), Charlie Keene, Walt Siros and Mike Chacoma.
APRIL:
The war between Lester Welch and King Karl Kowalski continued. Each had scored a win over the other and was anxious to prove who the better man was. Promoter Lou Pericola added a stipulation that the winner of the third match would get both paychecks and the loser would come home with no pay. Another rough and tumble battle ensued, but Les Welch managed to win the last two falls to take the match and the money.
More...
If you'd like to discuss the Gulf Coast region with other fans, please visit the KM Message Board

KM Replica Masks 4
Click here to purchase pro quality replica wrestling masks of all your favorite old school masked wrestlers.
KM Store 4
The KM Store now features products featuring the GCW logo as well as some other very cool images. To see what's new and to purchase T-Shirts, ball caps, mouse pads and more, click here.
KM Message Board 4
Want to chat with other fans of regional wrestling? This message board has forums for over two dozen promotions. Click here.
KM Belt Gallery 4
This section contains an extensive title belt gallery... images of heavyweight, tag, U.S. and various regional title belts. To view it, click here.
Old School Tape Review 4
Reviews of various PPV's, commercial tapes and regional wrestling TV shows are available in this section. To read more, click here.
KM Auctions4
Bid once, bid twice on all sorts of cool items from the days when territories ruled the wrestling scene. Click here to check out what's up for auction at KM.
KM Hall of Fame 4
Kayfabe Memories very own Hall of Fame voted upon by KM's visitors. To be a part of the voting, Click
here
.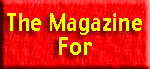 Website designed & maintained by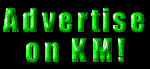 Thanks for visiting!