Regional Territories 4
This section contains monthly articles on over two dozen territories. To relive those wonderful days of old, click here.
Wrestlers 4
Enter this section for bios/profiles of various wrestlers from the regional days. To find more out about your favorite pro wrestler, click here.
Stories 4
This section contains stories from the pros themselves told exclusively to Kayfabe Memories. Want to know more as told from the wrestlers themselves? Click here.
Old School Book Reviews4
Click here to find various book reviews from old school wrestlers.
KM Links 4
For tons of links to old school related sites, click
here
.
KM Micro Wrestlers4
What are Micro Wrestlers? Click here
to find out.
KM Interviews... 4
Click here to read exclusive interviews with stars from the regional territories.
www.kayfabememories.com is © 2004 AtomDesigns. All promotional art, characters, logos and other depictions are © their respective owners. All Rights Reserved.
All contents save Wrestler Stories are © Kayfabe Memories.
Website designed and maintained by AtomDesigns © 2004 . If you experience any problems with this site or have any questions, please contact the Webmaster.
-Tim S. Dills

Perspective about something is usually gained after a great amount of experience and close examination. It not only encompasses time but it also pulls in memories, good and bad. It can make a person look honestly at what brings them to a certain place in time. It also can serve as a compass in dealing with what lies ahead.
Due to it's longtime secretive nature, professional wrestling has only a handful of people who have the perspective on where the business of professional wrestling has been over the past thirty-five years and where it might be going in the next thirty-five years. One person with a deep perspective on where the business has been and where he believes it may be headed is Hendersonville, Tennessee's Jerry Jarrett.
Some of today's wrestling fans understand that Jerry Jarrett is the father of Jeff Jarrett, one of the WWF's and WCW's top stars of the past decade. Fans who have been around a bit longer recognize Jerry Jarrett as the owner of what came to be known as the Memphis territory. Fans with longer memories recall Jerry Jarrett as a young, blonde junior heavyweight wrestling star who formed legendary tag teams with Tennessee area mat legends Jackie Fargo and Tojo Yamamoto.
For those unfamiliar with Jarrett's career it is detailed some in the archives here at Kayfabe Memories. Jarrett's in-ring career ran parallel for a number of years with his behind-the-scenes work as booker, the creative force behind the nightly and weekly wrestling shenanigans. It also runs parallel with the career of Jerry Lawler for many years, as Lawler was the promotion's top star. Jarrett's own roots in the business stretch back to include not only his own mother, Christine Jarrett, but also Roy Welch, a member of the famous and influential Welch family and Nick Gulas, Welch's partner who with Welch ran wrestling for years in a large chunk of the southern United States. In the early 1970s, while also a star wrestler in the area and working for Gulas-Welch, Jerry and his mother, Christine opened up weekly wrestling shows in Louisville, Kentucky, Lexington, Kentucky and Evansville, Indiana.
Jarrett would work his way into a business partnership with Nick Gulas. Along the way, Jarrett rubbed elbows and banged heads with most of the major players of wrestling over the past thirty-five years. He often attended the yearly NWA conventions where wheeling and dealing about the various territories as well as deciding who would represent the organization by wearing the prestigious NWA championship were often conducted in smoky rooms by the powerful players in the business. Jarrett also, however, busted his rear end working cities and small towns in the territory as a promoter to get his own career going and running.
Rather quietly during the first half of the 1970s, Jarrett became a major player in the business. Despite the partnership with Nick Gulas, differences popped up and the two split in 1977. At this point Jerry Jarrett opened his own company.
Into the 1980s, as the business faced changes, Jarrett worked to rally the promotional troops when Vince McMahon, Jr. began in earnest his national expansion in 1984. Realizing the old guard was so disorganized they could not compete against McMahon, Jarrett retreated to his home base and buckled down to keep his territory alive. As the years moved on, the territories fell by the wayside.

From Jarrett's first foray in the business into the glory years of what many people refer to as the Memphis promotion, anchored by TV hosts Lance Russell and Dave Brown and starring such stars as Tojo Yamamoto, Jackie Fargo and Jerry the King Lawler, the promotion became one that provided fans with action and suspense. Behind the scenes during that time was Jerry Jarrett.
Jerry Jarrett also worked in the 1990s at various times with the WWF and WCW in various advisory roles. In 1995 though, Jarrett left the business. He sold the territory that was the last remaining territory from wrestling's regional territories days. The Memphis territory had withstood the national expansion of Vince McMahon's WWF and Jim Crockett's Charlotte, North Carolina-based promotion of the mid-1980s and later Ted Turner's WCW until Jarrett sold his half of the promotion in 1995 to co-owner Jerry Lawler. Shortly after that sale, the territory with roots stretching back through not only Jerry Jarrett but also Buddy Fuller, Nick Gulas and the Welch family folded. Jarrett would enter the construction business in the Nashville area. More...

KM DVD/VHS Store 4
Click here to purchase DVD or VHS products direct from the official distributors.
KM Replica Masks 4
Click here to purchase pro quality replica wrestling masks of all your favorite old school masked wrestlers.
KM Store 4
The KM Store now features products featuring the GCW logo as well as some other very cool images. To see what's new and to purchase T-Shirts, ball caps, mouse pads and more, click here.
KM Message Board 4
Want to chat with other fans of regional wrestling? This message board has forums for over two dozen promotions. Click here.
KM Belt Gallery 4
This section contains an extensive title belt gallery... images of heavyweight, tag, U.S. and various regional title belts. To view it, click here.
Old School Tape Review 4
Reviews of various PPV's, commercial tapes and regional wrestling TV shows are available in this section. To read more, click here.
Website designed & maintained by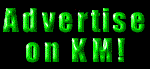 Thanks for visiting!