Regional Territories 4
This section contains monthly articles on over two dozen territories. To relive those wonderful days of old, click here.
Wrestlers 4
Enter this section for bios/profiles of various wrestlers from the regional days. To find more out about your favorite pro wrestler, click here.
Stories 4
This section contains stories from the pros themselves told exclusively to Kayfabe Memories. Want to know more as told from the wrestlers themselves? Click here.
KM Polls and Results4
Click here to find the latest polls and their results.
Old School Book Reviews4
Click here to find various book reviews from old school wrestlers.
KM Links 4
For tons of links to old school related sites, click
here
.
KM Micro Wrestlers4
What are Micro Wrestlers? Click here
to find out.
KM Interviews... 4
Click here to read exclusive interviews with stars from the regional territories.
KM & Wrassle.net Present Can-Am Radio4
In conjunction with Wrassle.net KM presents Can-Am Radio, featuring streaming audio interviews with some of your favorite old-school wrestlers. Click here to listen!
www.kayfabememories.com is © 2003 AtomDesigns. All promotional art, characters, logos and other depictions are © their respective owners. All Rights Reserved.
All contents save Wrestler Stories are © Kayfabe Memories.
Website designed and maintained by AtomDesigns © 2003 . If you experience any problems with this site or have any questions, please contact the Webmaster.
Lou Thesz, Sam Muchnick, and the NWA
- John Edwards
Over the recent Christmas holidays, I finally received, and got around to reading Lou Thesz's outstanding biography, "Hooker". The book was a great, great look at Lou's personal history and the evolution of the sport and industry of professional wrestling from the 1920's to the 1980's.
From growing up as a huge wrestling fan in the St. Louis area, I was well aware of the past legends of the squared circle that had appeared and made their mark in St. Louis: Johnny Valentine, Whipper Billy Watson, Pat O'Connor, Gene Kiniski, the Funks, and the Briscos, to name a few. I always thought it was a nice touch that when Mickey Garigiola announced Pat O'Connor or Gene Kiniski, he would preface the introduction with "former worlds' champion". It really sold the NWA title and made it the focus of every wrestler's effort. Not like today where the WWWFE belt changes hands weekly. A title change was a MAJOR event.
Speaking of titles, nobody got more reverence or respect from the microphone of Larry Matysik that St. Louis' own six-time world titleholder (including three NWA World Title reigns), Louis Martin Thesz. In my opinion, the most credible titleholder ever to grace the ring, Thesz was quite an accomplished amateur wrestler, who turned professional in his teens. At the age of 21 Thesz held a version of the world's heavyweight title. Lou was a true "Hooker", one who could use his vast knowledge of pure mat wrestling as well as submission holds, and even crippling holds (if need be) to keep order in the ring, deliver a credible match, and protect the title if the need ever arose. (Read the book, there were a few times where Lou had to shoot or hook to protect the belt. Fascinating stuff!)
Thesz's professional exploits are well known to the interested fan: selected by the NWA board member promoters to hold the group's world title in 1949 (when Orville Brown was seriously injured in an auto accident), spent several years unifying other regional and "world" titles, and was a major star of the first order in the 1940s, 1950s, and well into the 1960s. A star not only of the mat, but of radio, television, and print. Thesz's ability, class, and style made him an effective and, more importantly, credible, world champion. (Sam Muchnick, longtime president of the NWA, demanded credibility from his champion and Lou delivered.) Lou hobnobbed with politicians, sports writers, boxers, baseball players, and movie stars. Lou also had business dealings with the bookers and promoters of every NWA member territory he toured as champion. That is the real subject of this months' article: Lou Thesz's relationship with Sam Muchnick and the other NWA member promoters.
From 1949 to 1963 the NWA World's Title was, in effect, THE world's title. (Less, of course the 1960 split of the AWA. This was an important split, but not as messy or far-reaching as the 1963 split with McMahon and the northeast promoters of New York, Boston, Washington, DC, and Baltimore and other major market cities.) The NWA had consolidated the other regional and "world" titles into one belt recognized across the country and other member promoter countries. What did this mean for Lou Thesz?
Well, between 1949 and 1957, when he dropped the belt to Dick Hutton in Toronto, (Actually his second title loss. In 1956 Lou dropped the belt to Whipper Billy Watson for some needed injury recuperation time) Lou traveled constantly, some by air, but much of it by car across almost every wrestling territory in the country. Sam Muchnick (as NWA president) booked Lou's dates, and in return received a booking fee. Lou generally received 10% of the pre-tax gate plus expenses for his appearances. (Expenses included first-class airfare when flying was required.) Both Lou and Sam Muchnick became wealthy men from this arrangement. In fact, Lou owned a piece of St. Louis until the late 1960s. So, for the most part, Lou and Sam had a pretty close business relationship, almost a partnership in some ways.
The relationship was strong initially, but, as the years wore on, Lou became less and less enchanted with the relationship. In reading "Hooker" this was interesting to me, because I had the (mistaken) impression that in the glory days of the NWA, everything was just fine between the champion and the member promoters. Well, not everything.
More...
If you'd like to discuss the St. Louis region with other fans, please visit the KM Message Board

KM Replica Masks 4
Click here to purchase pro quality replica wrestling masks of all your favorite old school masked wrestlers.
KM Store 4
The KM Store now features products featuring the GCW logo as well as some other very cool images. To see what's new and to purchase T-Shirts, ball caps, mouse pads and more, click here.
KM Message Board 4
Want to chat with other fans of regional wrestling? This message board has forums for over two dozen promotions. Click here.
KM Belt Gallery 4
This section contains an extensive title belt gallery... images of heavyweight, tag, U.S. and various regional title belts. To view it, click here.
Old School Tape Review 4
Reviews of various PPV's, commercial tapes and regional wrestling TV shows are available in this section. To read more, click here.
KM Auctions4
Bid once, bid twice on all sorts of cool items from the days when territories ruled the wrestling scene. Click here to check out what's up for auction at KM.
KM Hall of Fame 4
Kayfabe Memories very own Hall of Fame voted upon by KM's visitors. To be a part of the voting, Click
here
.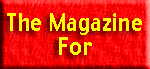 Website designed & maintained by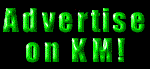 Thanks for visiting!