Regional Territories 4
This section contains monthly articles on over two dozen territories. To relive those wonderful days of old, click here.
Wrestlers 4
Enter this section for bios/profiles of various wrestlers from the regional days. To find more out about your favorite pro wrestler, click here.
Stories 4
This section contains stories from the pros themselves told exclusively to Kayfabe Memories. Want to know more as told from the wrestlers themselves? Click here.
KM Polls and Results4
Click here to find the latest polls and their results.
Old School Book Reviews4
Click here to find various book reviews from old school wrestlers.
KM Links 4
For tons of links to old school related sites, click
here
.
KM Micro Wrestlers4
What are Micro Wrestlers? Click here
to find out.
KM Interviews... 4
Click here to read exclusive interviews with stars from the regional territories.
KM & Wrassle.net Present Can-Am Radio4
In conjunction with Wrassle.net KM presents Can-Am Radio, featuring streaming audio interviews with some of your favorite old-school wrestlers. Click here to listen!
www.kayfabememories.com is © 2003 AtomDesigns. All promotional art, characters, logos and other depictions are © their respective owners. All Rights Reserved.
All contents save Wrestler Stories are © Kayfabe Memories.
Website designed and maintained by AtomDesigns © 2003 . If you experience any problems with this site or have any questions, please contact the Webmaster.
- Eric Westlund
We will move back into a historical perspective look at the ICW wrestling group, which promoted in the south central United States in the early 80ís. One title, which was probably the most frequently defended, was the groupís television championship. Even though it was originally designed to be just contested on the television studio matches, it quickly was a constant on the house shows, which the promotion put on nightly. Bob Orton Jr. had held the strap for a long time defending it almost nightly from the period of mid-October 1980 until Bob Roop in about June of the next year defeated him. His main adversaries who were given opportunities at his belt were Pez Whatley, Leaping Lanny, Danny Doyle, Rick McCord, and many entry-level jobbers. The biggest feud of this group had to be with the Pistol Man Pez Whatley.
Originally, Orton denied Whatley the opportunity to battle for the title in November of 80. Through much petitioning from his comrades George Weingeroff and Leaping Lanny, Pez did get to wrestle Orton at this time although the belt was not at stake initially. Pez did prevail in these pivotal qualifying matches and was granted shots at the coveted television championship. This was probably the most heated relationship in ICW at that time, other than the constant battling of Randy Savage and Ronnie Garvin. Pez did make a good accounting of his skills in the matches but was not rewarded with the championship by the promoter.
Mid year 1981 brought a new challenge for the cowboy and his long-standing top spot as TV champ. Throughout the territory Bob Roop was awarded a series of title shots against his old tag team partner. In Woodlawn, Illinois, Roop captured back the belt he had lost to Orton Jr. approximately 8 months earlier. For some reason Roop was placed as a transitional holder until someone who was going to stick (stay) with the organization was determined.
A match was slated for the TV studio to determine who would get the next title shot at Roopís television belt. The two individuals tabbed to participate were Orton Jr. and newcomer the Great Tio. Tio cleanly captured the contest as Roop, commentating at ringside, distracted Bobby and threw him off his game. The next Saturday was the contest between Roop and his Samoan competitor. The match went back and forth with no man gaining a clear advantage. The referee was knocked out temporarily and Roop was thrown out on the concrete floor. Quickly, a masked man in a warm up jacket with a white mask set the confused Roop up for a pile driver .This person ,of course ,was The Destroyer. The move was executed to perfection and the unknown man hurled the dazed Roop back into the ring. Tio covered his opponent, hooking the leg for the three count and his first ICW gold. This solidified his position as one of the top heels for the group. He was continually near the top of the card for the next four to five months.
To also gain attention to this individual he was teamed with another gentleman who was causing waves with the fans at the time; new heel bad Pistol Pez Whatley. They received infrequent title shots at the US Tag Team titles, which were still under the control of Lanny and Weingeroff. This team later gave Crusher Broomfield a series of beatings early in the fall of 81.
Some new mid card participants were given spot shots by Angelo Poffo during mid 1981. Some names I recall seeing on ads and in person were Dan Burdick, Max Blue, and Big Jim Wilson. Wilson is well known by wrestling fans as one of the men who exposed the reality of professional wrestling sometime later when his career went south. Burdick was a name I had seen in magazines, as he and his brother, Randy, formed a good tag team in the independent promotion based in Malden, Missouri. If I remember correctly, he performed quite admirably in a match in July of 81 against Bob Orton Jr.
One strange occurrence which I saw transpire but did not realize until now was the push given to young Rick McCord in the mid 1981 time span. He won highly publicized matches against the likes of the Miser, Rick Starr, and won the battle of the Rookie of the Years when he pinned Danny Doyle. More...
If you'd like to discuss the ICW (Poffo) region with other fans, please visit the KM Message Board

KM Replica Masks 4
Click here to purchase pro quality replica wrestling masks of all your favorite old school masked wrestlers.
KM Store 4
The KM Store now features products featuring the GCW logo as well as some other very cool images. To see what's new and to purchase T-Shirts, ball caps, mouse pads and more, click here.
KM Message Board 4
Want to chat with other fans of regional wrestling? This message board has forums for over two dozen promotions. Click here.
KM Belt Gallery 4
This section contains an extensive title belt gallery... images of heavyweight, tag, U.S. and various regional title belts. To view it, click here.
Old School Tape Review 4
Reviews of various PPV's, commercial tapes and regional wrestling TV shows are available in this section. To read more, click here.
KM Auctions4
Bid once, bid twice on all sorts of cool items from the days when territories ruled the wrestling scene. Click here to check out what's up for auction at KM.
KM Hall of Fame 4
Kayfabe Memories very own Hall of Fame voted upon by KM's visitors. To be a part of the voting, Click
here
.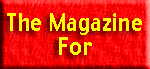 Website designed & maintained by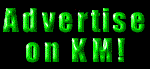 Thanks for visiting!